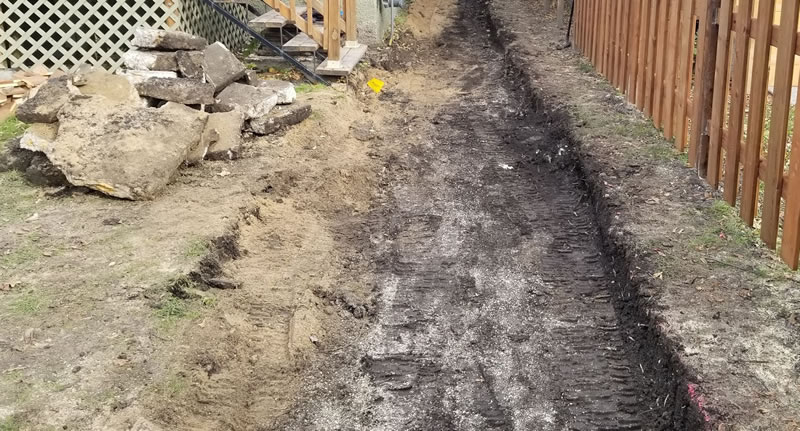 Concrete Demolition and Removal Winnipeg MB
We specialize in concrete demolition, removal and disposal.
Although we specialize in new concrete construction, often an old concrete structure must be demolished and removed prior to new construction beginning.  We are often called to tear up and remove old concrete patios, concrete walkways, concrete pool decks, old building foundations and more.
Terrace Excavation is a full service excavation and landscape construction contractor based out of Winnipeg, MB. We specialize in the demolition and removal of concrete that is no longer needed or must be removed due to safety or other considerations.  We can break up the old concrete and haul it away to an appropriate facility for recycling or disposal.
Concrete Demolition and Removal Services
Concrete patio tear-out and removal
Concrete foundation demolition and removal
Concrete pool deck tear-out and removal
Concrete retaining wall removal
Concrete sidewalk and walkway removal
Concrete Demolition Is Messy and Noisy Work
Breaking up and tearing out concrete is very noisy, dusty and dirty work.  Terrace Excavation will make every effort possible to lessen any hassles due to noise or debris.  When we're finished you'll never know we were even there.
Why Choose Terrace Excavation To Demolish And Remove Your Concrete?
When you choose Terrace Excavation to demolish and remove your concrete you are partnering with a team of concrete professionals with several years of industry experience.  We'll remove and dispose of your concrete structure or debris properly, without making a mess of your property.
If you'd like to schedule an estimate for your concrete demolition and removal project please give us a call (204) 202-3224 or fill out our online contact form and we'll get right back to you.